Builders risk insurance helps protect properties under construction.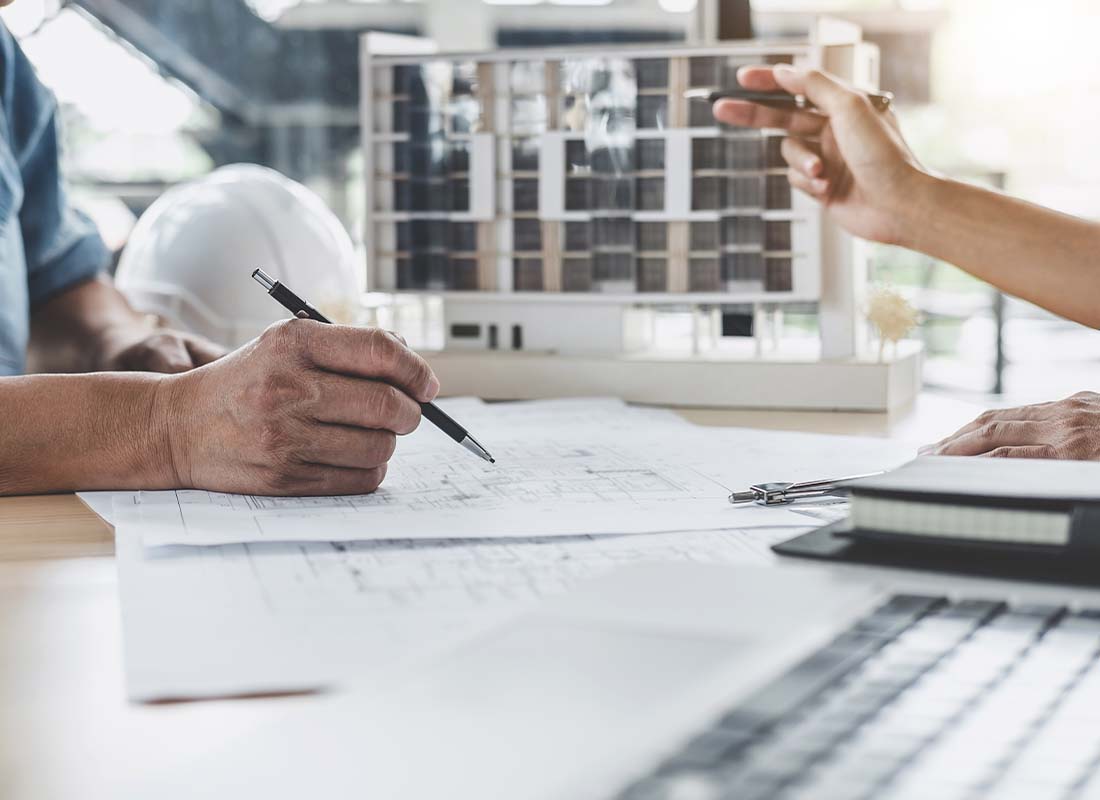 Safeguard your property as the project is being built with builders risk insurance.
Under construction? You might need this coverage.
Builders risk insurance is effectively a form of property insurance that covers the period while the property is still under construction. It's possible for the property owners to take out such a policy, though more commonly it will be a policy they insist that the contractors take out.
What builders risk insurance covers.
The key areas of coverage are damage caused by events such as fire and hail storms. You'll also normally be covered for theft, vandalism (though not typically by your employees), and damage caused by vehicles or aircraft hitting the building. To make sure coverage levels are adequate, policies are often set at a fixed percentage of the total construction budget. You'll need to check how long the policy lasts, as it typically won't allow repeated extensions of the construction timeline.
  What types of coverage are included with a builders risk policy?
This policy typically includes coverage for the building itself, general liability, equipment breakdown, as well as ordinance and law.
  Do you need builders risk insurance?
Whether you are the client or the contractor building the project, this is important coverage to have. Property owners, contractors, subcontractors, lenders, and architects will most commonly get this coverage.
Coverages that are not included.
It's important to be aware of what insurance doesn't cover. Unless specifically stated, it won't cover specific increased risks such as flooding on a beachfront construction or earthquakes near a fault line. It also doesn't cover injuries suffered by workers, meaning you'll still need any legally required workers' compensation insurance coverage, as well.
Do you need builders risk insurance to protect your property while under construction? Contact us to go over the unique needs of your property and the coverage options available to you.
Step 1

Fill out the form.

Step 2

Review your options with us.

Step 3

Get the coverage you need.
Builders Risk Insurance Quote Request
"*" indicates required fields