Business interruption insurance helps bring you peace of mind if you have to shut down.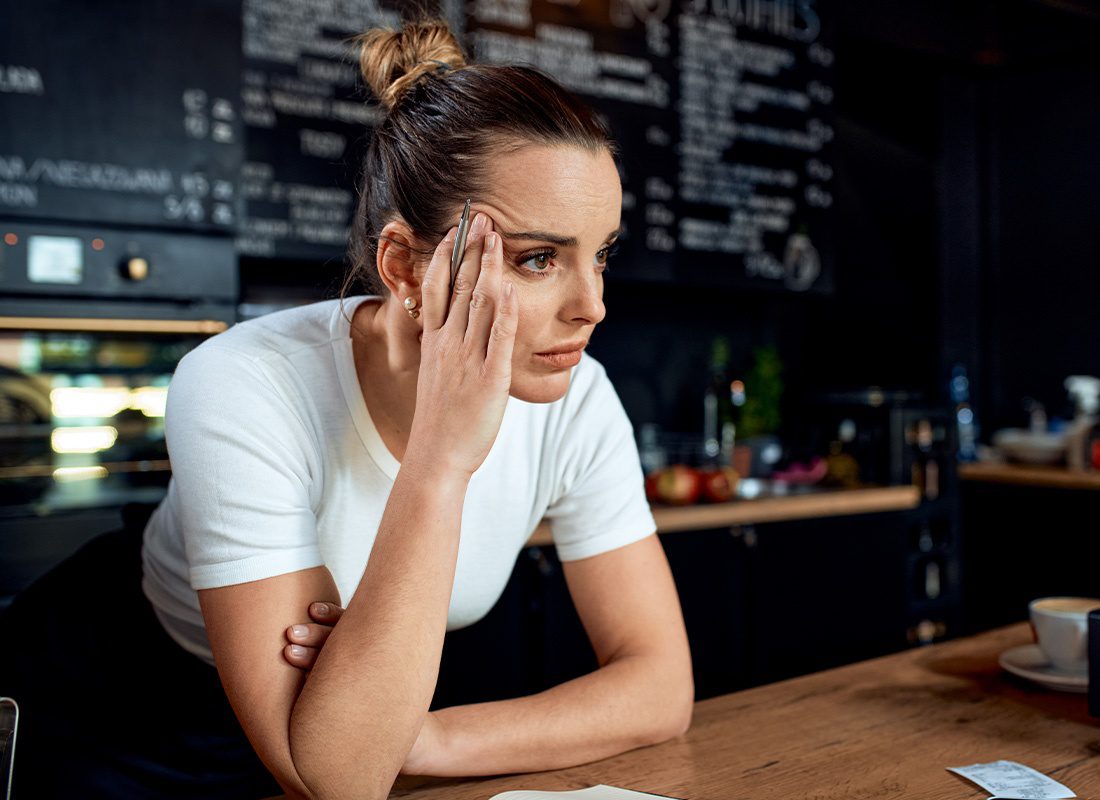 When faced with shutting down, there are a lot of "what ifs." Business interruption insurance helps protect your business.
What is business interruption insurance?
Business interruption insurance, sometimes called business income interruption insurance, is your solution for when your business is forced to shut down due to a covered loss. For a set period of time, while repairs are made to your business, known as the restoration period, this particular insurance can help to cover the operating costs of your business, including:
Loan payments that are due during the shutdown.
Mortgage, rent, and lease payments.
Payroll for your employees.
Taxes, whether you pay them quarterly or monthly.
The revenue you'd make if your business was open.
Coverage for when you rely on other businesses.
Sometimes it's not your business that shuts down, but rather the business you rely on to keep yours running. Contingent business interruption insurance, also known as dependent properties, protects your business in the event that a covered loss damages non-owned property and causes your income to be reduced or lost. This coverage can apply to entities like buyers, suppliers, providers, and even drivers. For example, if a fire were to occur at a supplier and prevent delivery of necessary materials, your contingent business interruption insurance could cover the costs associated with that loss, including your income reduction.
When you need more than just your day-to-day expenses.
Let's say a pipe burst in your office making it impossible to work there, but you still need to work out of somewhere. Who covers the extra expense of your temporary relocation? If you add extra expense insurance to your business interruption policy, you may be able to cover the costs that go above and beyond your typical day-to-day expenses. Not only can this include a temporary relocation to a new place of work, but it can also include things like having to hire additional staff, paying your current staff overtime, and training your staff on new equipment. It's good coverage to consider having in place in case of an emergency situation.
What if a governmental body shuts you down?
Civil authority coverage is a specific subset of your business interruption insurance. It activates only when your business is forced to shut down by a civil authority such as local, regional, or federal governmental bodies. This coverage has specific requirements, and it only provides coverage when the shutdown is related to physical damage of an adjacent building that isn't owned by your business. These plans also typically only provide coverage for up to two consecutive weeks. It's important to familiarize yourself with the specifics of this coverage as part of your business interruption insurance.
Your business may be fine, but you're not getting utilities.
Sometimes your business is forced to shut down not because of any physical damage to your property, but because you're not getting the necessary utilities you need in order to operate. For example, if you don't have electricity, you may not be able to run your business. Utility services coverage as a part of your business interruption insurance may help cover your business in the event of a shutdown due to a loss in utilities such as gas, water, and electricity provided by public and private companies. Depending on the type of policy you have, this coverage may either provide protection for a set amount of time or until the utilities are restored. In some instances, it can also provide coverage for direct damage to your business caused by a utility shutdown.
Interested in business interruption insurance for your business? Get in touch with us to discuss your options.
Step 1

Fill out the form.

Step 2

Review your options with us.

Step 3

Get the coverage you need.
Business Interruption Insurance Quote Request
"*" indicates required fields