Drywall contractor insurance provides coverage for your unique industry.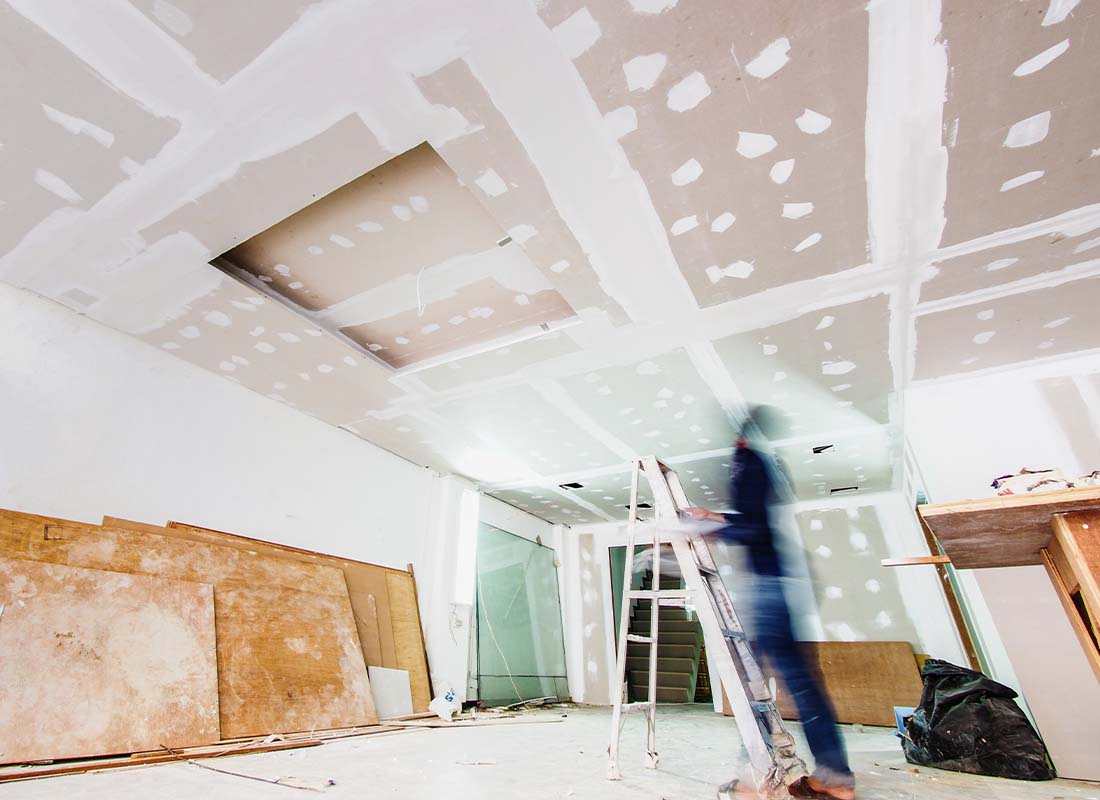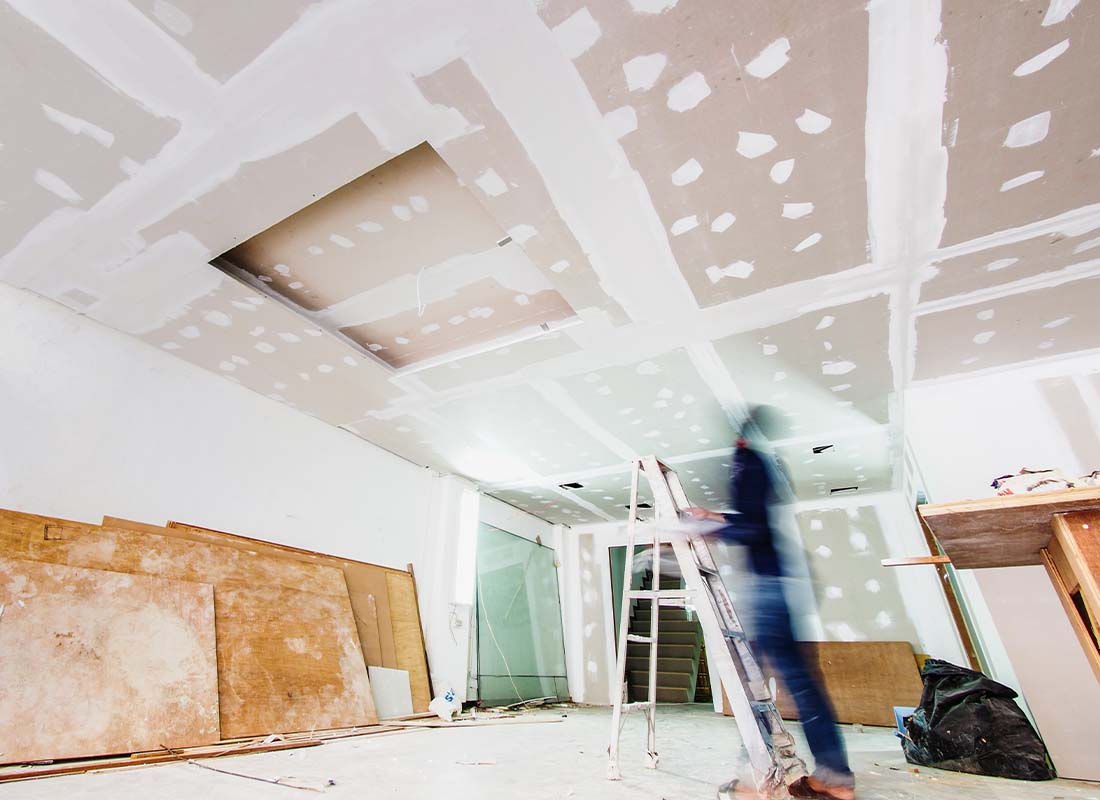 Create a wall of protection around your business with drywall contractor insurance.
Drywall contractor insurance helps protect your business.
The two biggest risks your drywall contractor business faces are property damage and injury. General liability insurance helps insure against both of these. For example, if one of your employees damages a client's property while installing drywall, general liability insurance may help pay for the damage. Or, if a tool is left out and someone is injured when they trip over it, your general liability insurance may cover the cost of medical treatment or legal costs if you are sued.
Coverage for environmental hazards.
It may not seem as though drywall contractors face risks involving environmental hazards, but there is a significant one for those who are also involved in the removal of walls and ceilings as part of a remodeling process. Older structures may contain lead-based paint and asbestos, both of which require special handling. Environmental impairment liability insurance may help pay for costs associated with clean-up, bodily harm, and property damage.
  How is the cost of coverage determined?
There are multiple factors that may play a role in the cost of coverage, such as the type of drywall work you do, where your business is located, as well as the size of your team.
  What are the most important coverages for drywall contractors?
General insurance coverages such as business auto, commercial property, general liability, and workers' compensation are essential for drywall contractors.
Protecting your business everywhere you are.
Drywall contractor insurance should include business auto insurance. As a business that travels from job site to job site, it's crucial that your vehicles are covered in case they are involved in an accident. Business auto insurance offers financial protection if one of your company cars or trucks causes property damage or bodily injury. Insurance may also be available for physical damage to one of your own vehicles.
Reduce the impact of crime risks.
Crime insurance and employee dishonesty insurance are two policies you may also wish to consider. Crime insurance protects in the event of theft, vandalism, or fraudulent activity. Employee dishonesty covers risks such as theft of materials or tools as well as embezzlement. Because your employees work in the homes and businesses of your clients, these are important coverages to have.
Insurance for the business side of your operation, too.
There are some insurance coverages that are essential in nearly every industry and it's important to not overlook them. For instance, workers' compensation insurance is likely required where you're located, but it's especially important because of the physical nature of your work and the higher likelihood of injury. Because regulations vary in different locations, make sure your agent knows all the areas where you perform work. Also, consider cyber liability insurance if you use a computer system in any way. Finally, if you're accused of discrimination, employment practice liability insurance may help pay for defense costs and settlements.
Contact us today to learn more about drywall contractor insurance to help safeguard your business.
Step 1

Fill out the form.

Step 2

Review your options with us.

Step 3

Get the coverage you need.
Drywall Contractor Insurance Quote Request
"*" indicates required fields