Fire protection contractor insurance helps cover your business so you can protect others.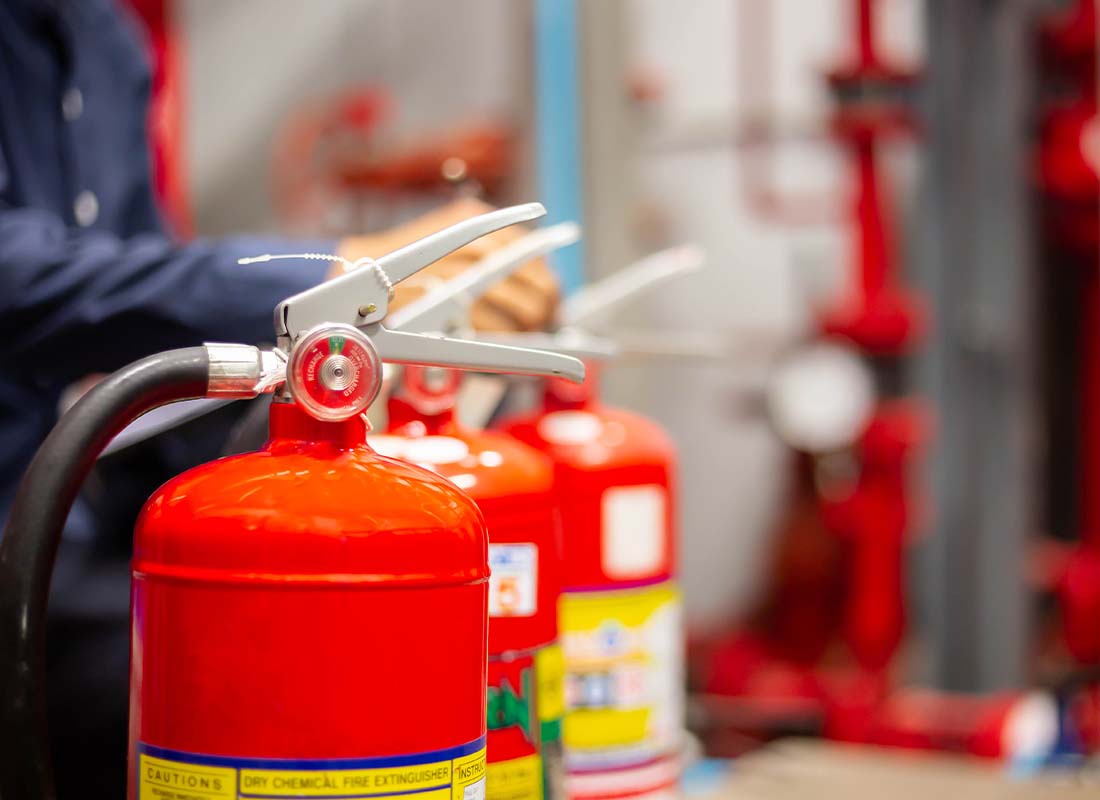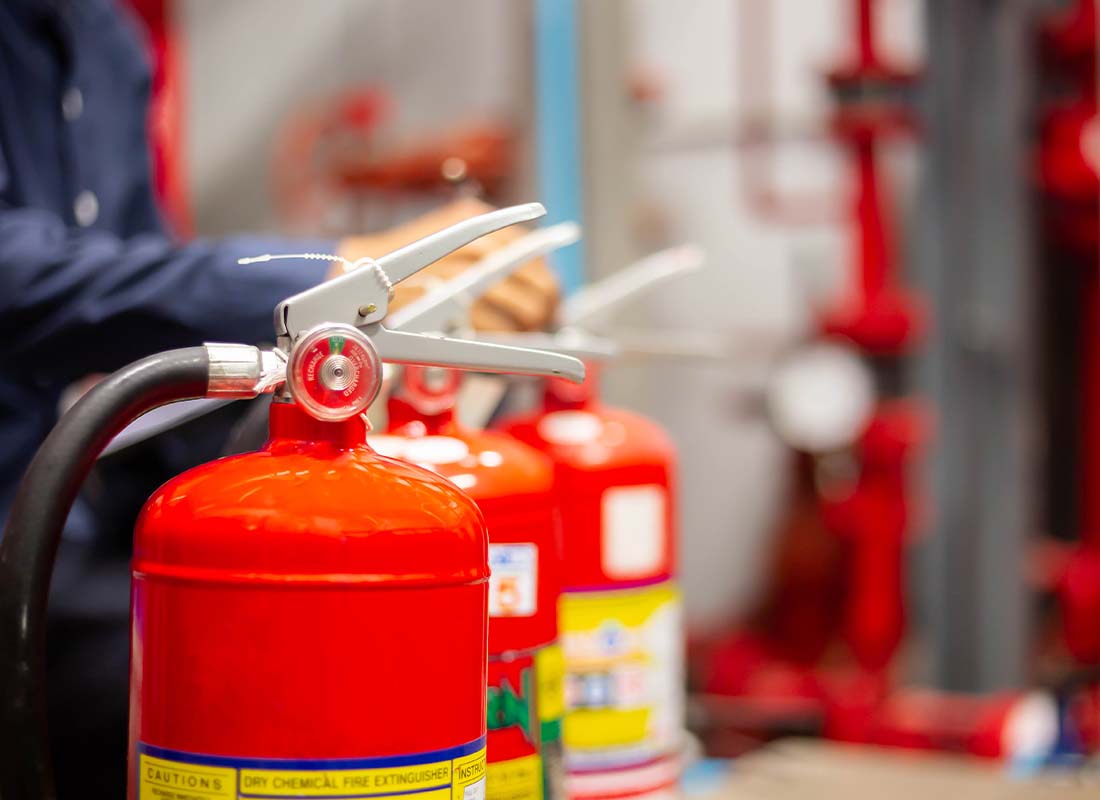 The work you do is filled with risks. You need fire protection contractor insurance on your side.
Fire protection contractor insurance that addresses your needs.
Businesses serving to protect people and things from harm have little room in their work for mistakes. Fire protection contractors are no exception. Errors can result in major damage, serious injury, or even death. While no one expects to make a mistake, they do happen. Professional liability insurance for fire protection contractors may help pay for legal fees or judgments awarded against you if held liable for damages caused by your negligence. Here are some examples of fire protection contractors that may benefit from having a specialized policy:
Designers
Fabricators
Installers
Repair Services
Service Providers
General liability insurance for fire protection contractors.
Installing fire protection systems is dangerous and complicated work. For example, during the course of a job, property damage may occur to the customer's building or its contents. Similarly, a client could trip and fall over equipment, suffering injuries. General liability insurance offers protection in these instances. For the most catastrophic losses, a commercial umbrella insurance policy may provide additional protection when the damage exceeds your standard policy's limits.
Tools and equipment are costly to repair and replace.
Without your tools and equipment, you can't do your work. If they are lost, stolen, damaged, or broken, you'll need to repair or replace them quickly to keep your projects on target. Tools and equipment coverage may help pay for costs associated with repairing and replacing these vital implements.
Business auto insurance helps protect your vehicles.
Because your business constantly moves between job sites, you rely on your trucks and vans to get you and your equipment where you need to be. Business auto insurance offers protection whether you have just one truck or an entire fleet. If employees use personal vehicles in the course of business or you ever need to rent a vehicle, consider getting hired and non-owned auto insurance as well.
Completed operations coverage for when your work is finished.
Even after the job is done, you may still be held responsible for property damage or bodily injury caused by the work you did or the materials you used. Completed operations insurance may offer protection in the event your equipment malfunctions. This is often included in your general liability insurance policy. However, it's important to be sure your policy does include it.
Some general business insurance needs still apply.
Fire protection contractors have many industry-specific insurance needs. On the other hand, there are also general business insurance needs that should not be neglected. For example, if it is alleged that you have discriminated against, harassed, or improperly terminated someone, employment practice liability insurance may help pay legal costs and damages. Cyber liability insurance is essential if you use computers to store client information. In addition, workers' compensation, commercial property, and environmental insurance are also coverages to consider.
Ready to discuss the unique insurance needs of your fire protection contractor business? Contact us to get started.
Step 1

Fill out the form.

Step 2

Review your options with us.

Step 3

Get the coverage you need.
Fire Protection Contractor Insurance Quote Request
"*" indicates required fields