Homeowners association insurance offers protection for the properties you own.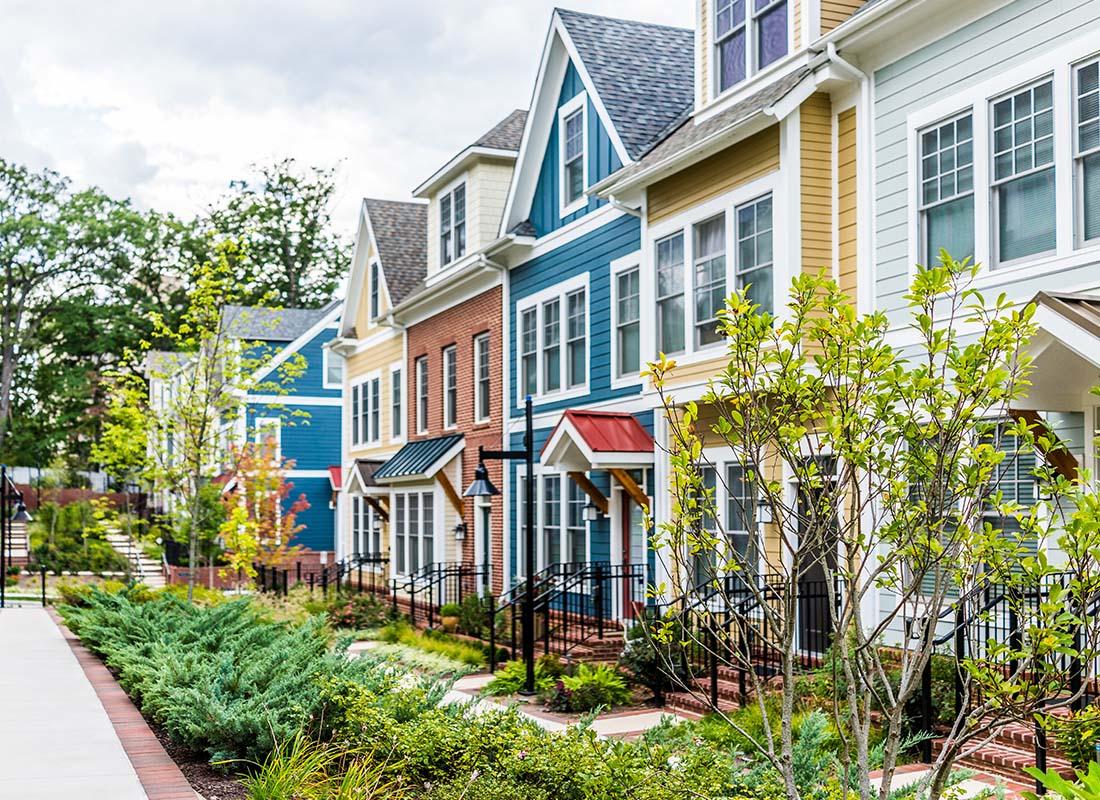 Get homeowners association insurance to help cover the needs of your HOA.
What insurance coverages do homeowners associations need?
Homeowners associations of all types need insurance, including condominiums, planned communities, and townhouses. One of the most important coverages each of these homeowners associations needs is an HOA master policy. This provides coverage against property damage and loss, as well as liability claims from visitors or HOA members. A commercial property insurance policy offers protection for buildings owned by the HOA, but it's important to note that it only covers the structures, not the personal contents of residents.
The risks that homeowners associations face.
Homeowners associations have the responsibility of the safety and well-being of their residents and visitors on property owned by the HOA. For example, if a visitor sustains injuries while at your HOA's common area, your liability coverage would kick in to cover costs from medical claims and potential lawsuits. Directors and officers liability insurance (D&O) protects the assets of board members if the organization is sued for alleged acts of wrongdoing. Crime insurance may provide coverage to protect your HOA in the event of crimes by either a third party or an employee, depending on the policy.
  What does homeowners association insurance cover?
The main part of an HOA policy is that it may cover your organization against liability claims from personal injuries and property damage at the common areas your HOA owns.
Important things to know about insurance for HOAs.
Homeowners association insurance covers structures owned by the HOA, not the personal belongings of the residents. This means that if a resident does not have the appropriate coverage for their personal belongings, it would not be covered under the HOA's policy. The requirements of minimum coverage that HOA members need may vary depending on where your community is located. Your agent will be able to determine what is covered by the HOA and what HOA members are responsible for.
The business side of homeowners associations.
There are some policies that your homeowners association may want to consider in order to provide more protection. For example, if you hire employees that perform maintenance and are injured on the job, workers' compensation insurance may offer coverage for their medical expenses. A cyber liability insurance policy could benefit the HOA if you store any sort of personal information on your computer network. Also, a social host liability insurance policy is helpful to have if you allow HOA members to host events at HOA-owned buildings or common areas, as it provides coverage from potential liability claims.
Do you need homeowners association insurance for your HOA? Contact us to discuss your options.
Step 1

Fill out the form.

Step 2

Review your options with us.

Step 3

Get the coverage you need.
Homeowners Association Insurance Quote Request
"*" indicates required fields