Land surveyor insurance that's as detailed as the work you perform.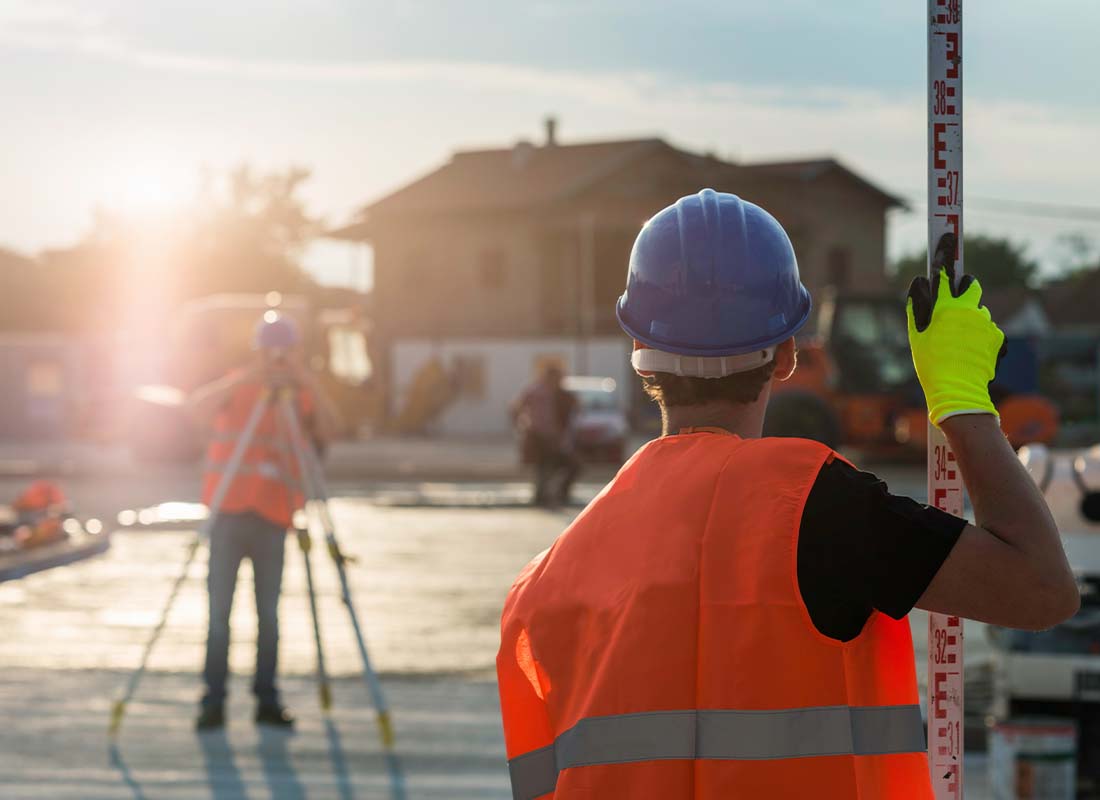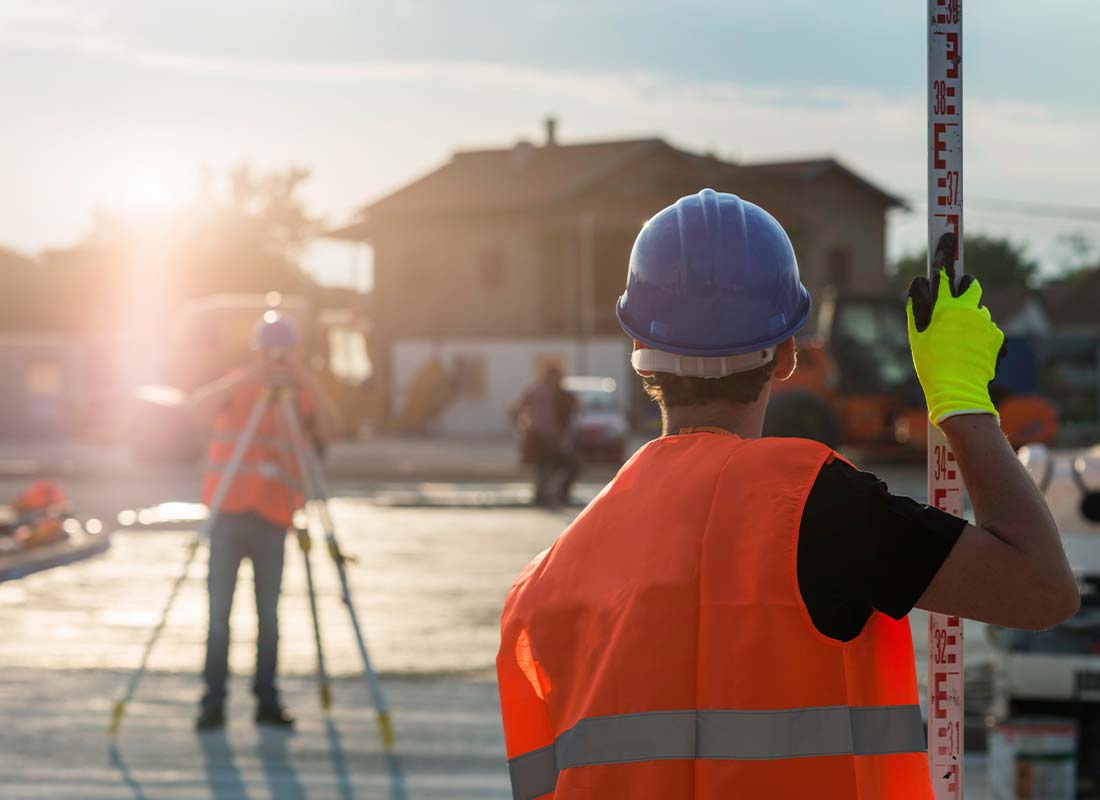 Don't let mistakes undermine your business. Land surveyor insurance may help.
The risks land surveyors are commonly up against.
Your role as a land surveyor involves determining the legal boundaries, mapping out the infrastructure, and identifying the slopes and topography of the land. The accuracy of your work is what your clients rely on, and if you make an error, it can cost them money and potentially property, all of which can result in a lawsuit. For example, if you survey land for a client and they get into a dispute with a neighbor regarding the boundaries of their property, your work could come into question. Or if your survey results fail to include accurate topography measurements, it could cause problems or delays with the construction of a building. Here are some additional risks your policy should protect you from:
Auto Accidents
Breach of Duty
Errors and Omissions
Lawsuits
Negligence
Personal Injury
Property Damage
How land surveyor insurance can protect your business.
When it comes to working for a client, there is a chance that they might file a lawsuit if they believe the work you've done is not accurate. Whether or not it's a valid claim, it still must be defended. That's where having professional liability and errors and omissions insurance (E&O) may help protect your business. Another example involves your employees. If they become injured on a job site, having workers' compensation insurance may help cover the costs associated with their injuries. And one added benefit of having insurance coverage is that it can build credibility with clients if they know you have it.
What impacts the type of insurance needed for land surveyors?
Everything from the size of your business operations to the locations you work in determines the type of insurance coverage you need. Equipment, property, vehicles, employees, and other factors all play a role in what coverage options your land surveying business might require. Where you operate can also dictate which coverages are required by law. And the scale of your business and clientele can make a difference, whether you focus on residential projects or commercial ones.
The business side of land surveying.
When you operate a land surveying business, there are insurance coverages that are essential for businesses of all types. This includes things like general liability insurance to cover your property, as well as business auto insurance, which offers protection in the event that a vehicle used for business purposes is involved in an accident. In addition, a business owners insurance policy (BOP) combines commercial liability and commercial property under a single policy. Cyber liability insurance is also important to consider to help protect you in the event of a data breach.
Are you looking for land surveyor insurance to help protect your business? Contact us to go over your business needs and coverage options.
Step 1

Fill out the form.

Step 2

Review your options with us.

Step 3

Get the coverage you need.
Land Surveyor Insurance Quote Request
"*" indicates required fields