Marine contractor insurance helps keep your business afloat.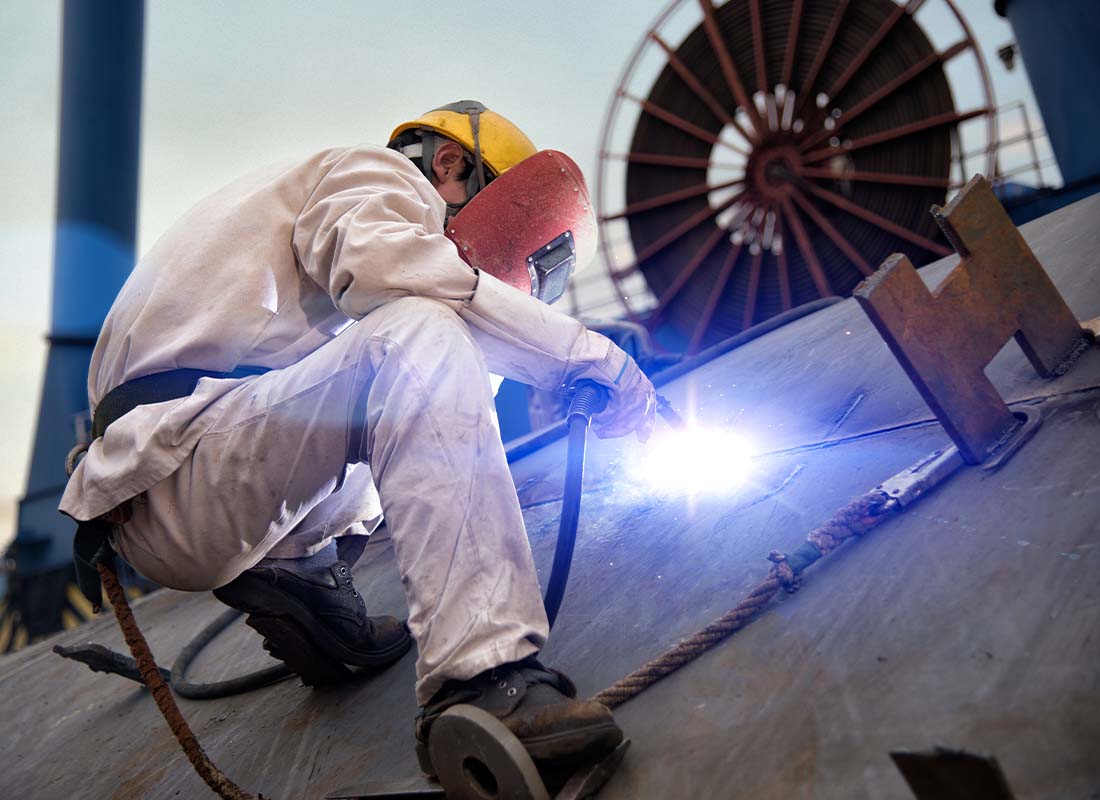 Add a layer of protection to your business with marine contractor insurance.
Help cover the unique risks of your business.
Marine contractors face unique risks that most land-based businesses don't. For example, a typical general liability policy might not protect you appropriately. A lot of things can happen when your business is based on the water, so you'll want to consider marine general liability insurance. This coverage takes into account a variety of your operations that are performed from your watercraft. Also, it considers most of the possible damages that could happen to the property of others resulting from your work.
Your commercial watercraft are the core of your business.
Without your watercraft, you can't perform your work and that means losses for your business. Your marine contractor insurance policy should have hull, protection, indemnity insurance coverage (P&I) to help protect you. This is important coverage to have in the event of a collision, accident, or extreme weather event that could damage your vessel. Not only may it help cover any damages to your hull, equipment, or machinery, it may also provide coverage for any damage caused by a collision with other boats.
  What do marine contractors need insurance for?
The main things you'll need coverage for include your business property, your employees, any vessels you own, as well as liability coverage.
Provide coverage for your workers.
Marine contracting can be a dangerous job. A lot of heavy equipment and big machinery mixed with the unsteadiness of a boat on the water can lead to injuries on the job. Workers' compensation insurance should be an important part of your marine contractor insurance plan. In the event one of your employees gets injured while working, this insurance may potentially cover medical bills and lost pay, and your business could be shielded from potentially expensive lawsuits. With workers' compensation insurance in place, your injured workers are also more likely to return to work after recovering from an injury, which means you can retain your skilled marine contractors.
Be aware of your environmental impact.
When working on the water, you need to be aware of the impact your marine contracting operations could have on the environment. A spill of fuel or other chemicals used in your operations could cause catastrophic damage to both the plants and animals in the area and potentially to people who rely on the water. You could be held liable for those damages and face expensive lawsuits as a result. Environmental insurance as part of your marine contractor insurance plan may help protect your business in the event you accidentally cause pollution, contamination, or other environmental damage. With the environment being an important topic for many people, it may also help with your company's public relations, illustrating your concern for maintaining and protecting the environment.
The basics for a marine contractor.
Marine contractors, in some ways, are like many other contracting businesses. That means there are some basic business coverages you should consider as part of your marine contractor insurance policy. Business interruption insurance protects you in case you are unable to continue your contracting work due to certain circumstances. It may help cover losses in profits to keep your business afloat. While you're out on your vessel building things, hackers could be getting into your computer systems. Cyber liability insurance may help protect your business in the event of a data breach or hack.
If you are interested in marine contractor insurance, contact us and we'll go over your coverage options.
Step 1

Fill out the form.

Step 2

Review your options with us.

Step 3

Get the coverage you need.
Marine Contractor Insurance Quote Request
"*" indicates required fields