Mechanical contractor insurance is as vital as the work you perform.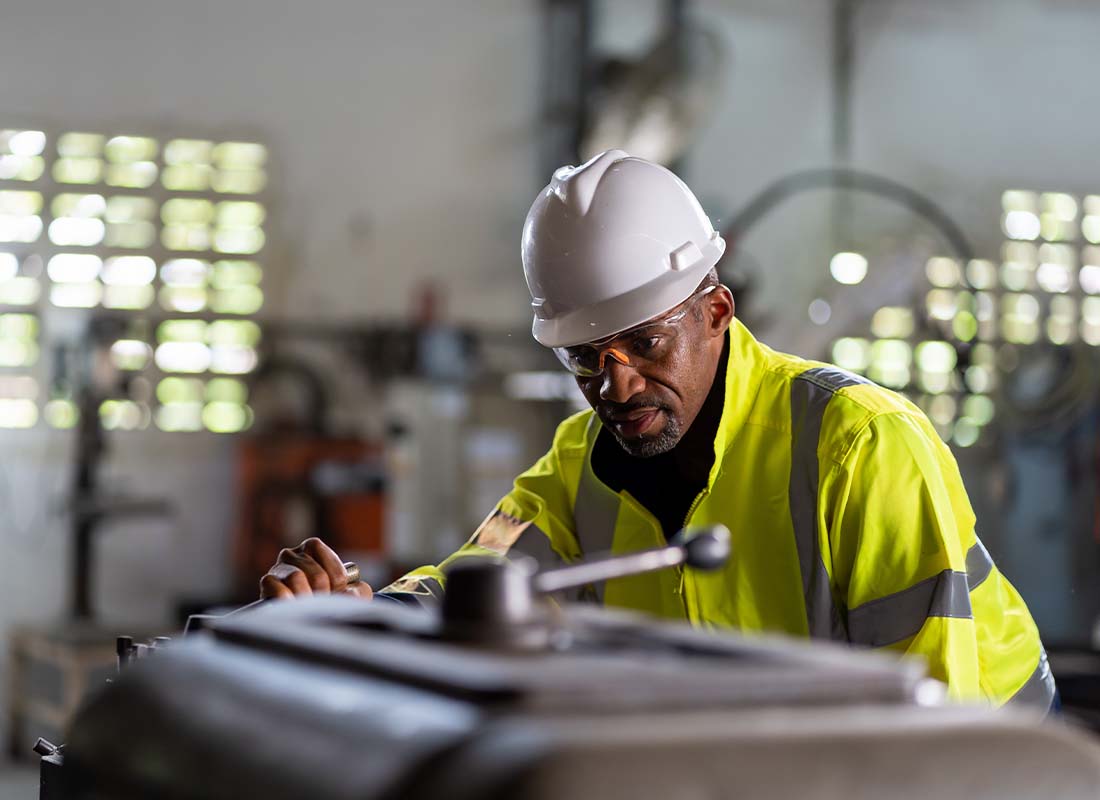 Help protect your business during the construction process with mechanical contractor insurance.
Insurance designed for your unique business.
A business owners insurance policy (BOP) is often the foundation for a solid mechanical contractor insurance program. Also known as a BOP, it usually includes general liability and commercial property insurance. General liability insurance offers financial protection should your business cause bodily injury or physical damage to a third party. It may also pay for legal costs associated with defense. Commercial property insurance helps cover your office, storage, workshop, materials, equipment, and other business property.
Additional liability protection—just in case.
No one plans on mistakes or errors when they're working on a job. However, they still can happen. Errors and omissions liability insurance (E&O), sometimes called professional liability, provides coverage in the event it is alleged that you made an error in your work. This policy may help pay for legal defense and damages awarded.
Mechanical contractor insurance for a business on the move.
As a mechanical contractor, you and your crew are likely moving from location to location. Depending on your operation, you may have just a few vehicles or a large fleet of vans and trucks. Regardless, you should consider business auto insurance to help protect your business. If one of your vehicles is involved in a collision, business auto insurance may pay for bodily harm or damages you're held liable for. You can also purchase coverage that may pay for physical damage to your own vehicles. If your employees use personal vehicles to travel to job sites or you sometimes rent larger vans or trucks, consider obtaining hired and non-owned auto insurance to help protect against additional risks.
Your equipment and supplies also carry risks.
Mechanical contractors require specialized tools and equipment, as well as supplies, which must be transported from a warehouse, office, or storage facility to the work location. If they are damaged, lost, or stolen while en route, inland marine insurance may help cover the cost of replacement or repair.
Cover your work even after the job is complete.
Completed operations insurance offers protection after your work on the project is done. For example, it typically provides coverage for accusations of negligence that result in injury or property damage, as well as breach of contract. Attorney fees, court costs, and awarded damages are generally covered. Completed operation insurance is often included in a general liability policy, but it is always a good idea to double-check.
  How much does insurance cost for mechanical contractors?
The cost of coverage may vary on a number of factors, including the scale of your operations, the number of employees you have, the types of equipment and vehicles you use, the types of projects you work on, where you are located, among others.
Risks associated with the business side of your operation.
Mechanical contractors, while in a unique industry, are still a business. Therefore, they require some business insurance policies that are necessary across industries. For example, workers' compensation insurance is required in most locations, but it's especially important for mechanical contractors, as there is a higher risk that your employees could be injured on the job. Additionally, cyber liability insurance may help pay for costs associated with a cyber hack or data breach.
Contact us to learn more about mechanical contractor insurance for your business.
Step 1

Fill out the form.

Step 2

Review your options with us.

Step 3

Get the coverage you need.
Mechanical Contractor Insurance Quote Request
"*" indicates required fields