Mobile home park insurance helps cover your property investment.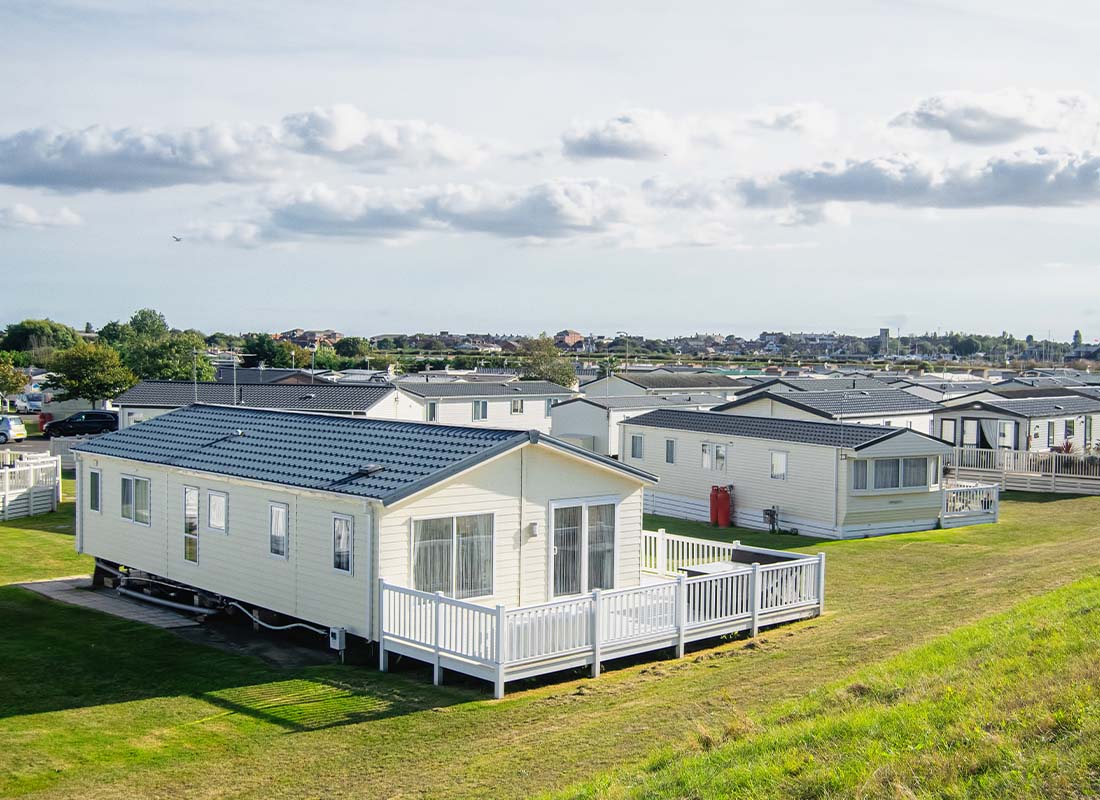 Get coverage for your property and tenants with mobile home park insurance.
Why do mobile home park owners need insurance?
Every mobile home park is different, as are the types of coverage options, which are comparable to the policies that landlords need. For example, if your mobile home park has a common area that all residents have access to, you can be responsible for claims related to these. This includes everything from a swimming pool, laundry facilities, and playground equipment. A general liability insurance policy is essential in case you are faced with a lawsuit if someone is injured at one of these common areas. In addition, commercial property insurance may cover the costs if common areas are damaged.
Potential risks involved with owning a mobile home park.
The success of your mobile home park can fluctuate, mainly because you either rely on people renting mobile homes from you and/or renting the property for their own mobile homes. If this income is interrupted, be it from property damage or other reasons, a business owners insurance policy (BOP) may help with business income coverage. Another example might be that if there is a water or sewer backup that impacts some or all of the mobile homes at your park, you can be held responsible for damages. Also consider the fact that there can be a lot of people living and visiting your mobile home park at one time, increasing your risk for liability and property damage claims.
  What property can be covered with this policy?
Property that you own may need to be covered by your policy, including office buildings, fencing, signage, roads, sidewalks, appliances, utilities, and more.
The business side of ownership.
Depending on the scale of your mobile home park, you might hire employees to manage the grounds, perform maintenance, or run the main office. Business auto insurance may provide protection if an employee is involved in an auto accident while driving a company vehicle or driving their own vehicle while on business. Workers' compensation insurance may also benefit employees should they suffer from work-related injuries. Employment practice liability insurance (EPLI) should be considered for potential lawsuits regarding your hiring practices, discrimination, or harassment. And like any other business, cyber liability insurance is increasingly important, as a data breach in your systems could expose the personal information of your tenants.
Are you ready to help protect your business with mobile home park insurance? Contact us to go over your coverage options.
Step 1

Fill out the form.

Step 2

Review your options with us.

Step 3

Get the coverage you need.
Mobile Home Park Insurance Quote Request
"*" indicates required fields