Motorcycle dealership insurance helps protect what you rely on.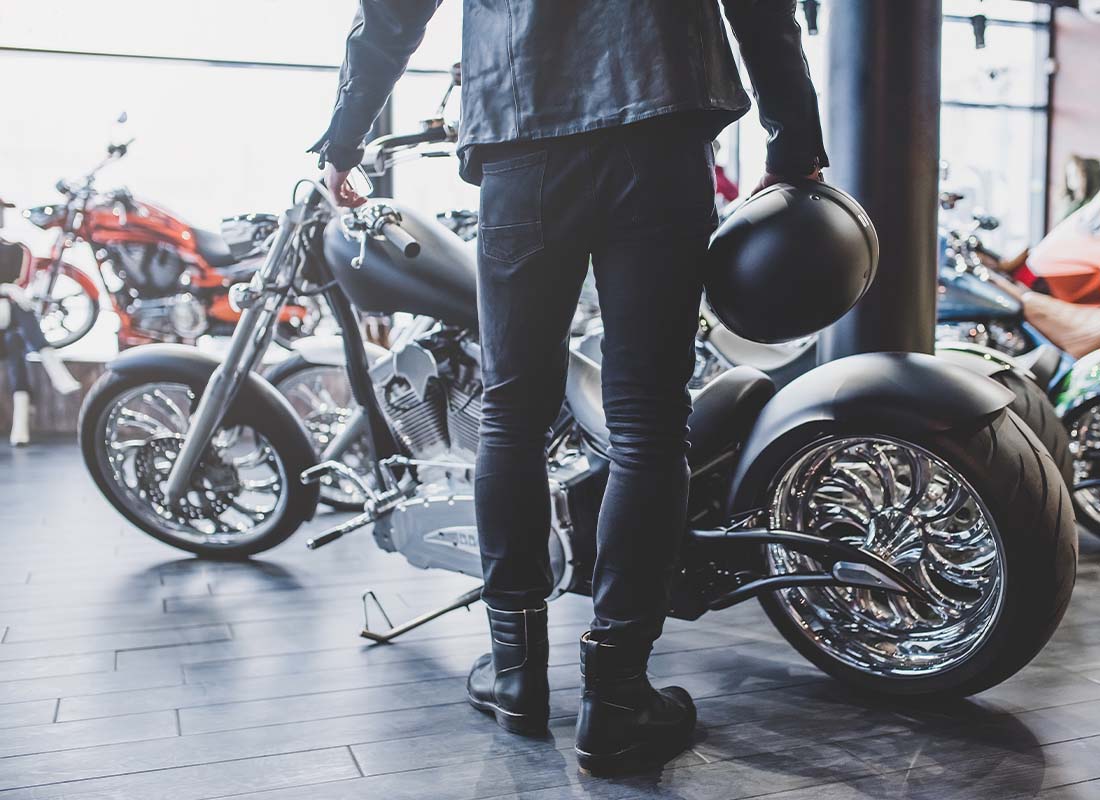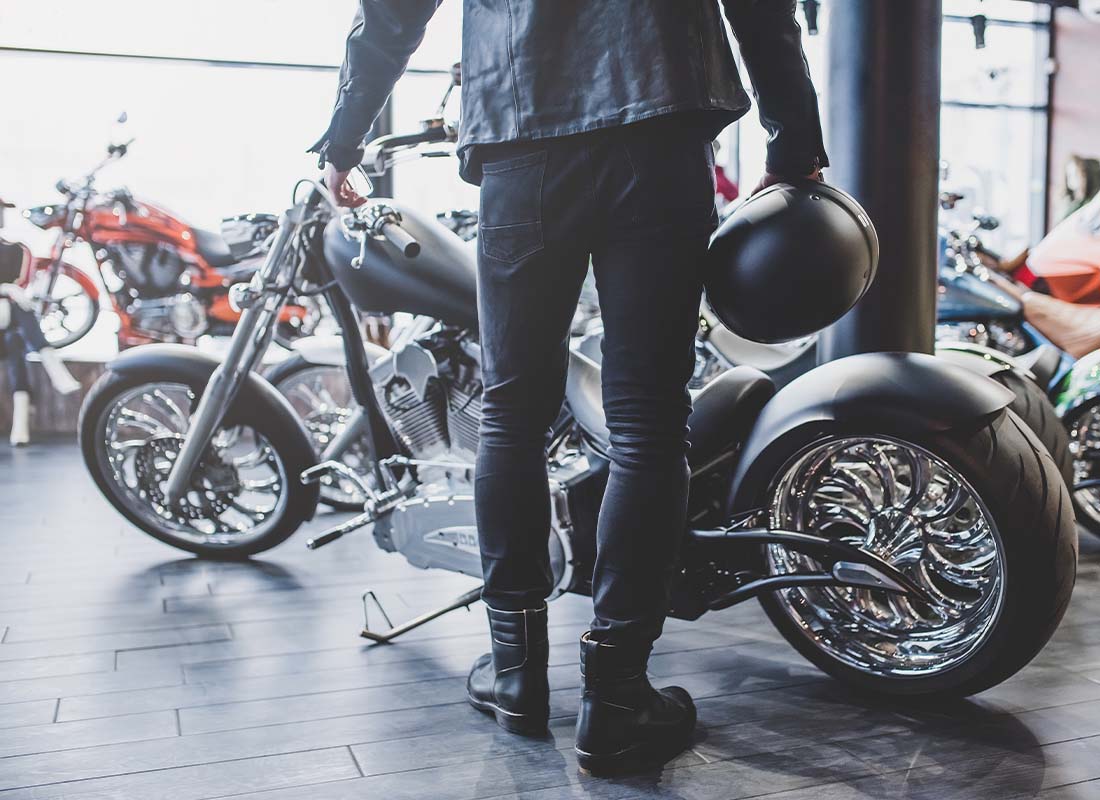 When you have a lot riding on your business, protect it with motorcycle dealership insurance.
What does motorcycle dealership insurance cover?
While there are subtle differences in the coverage options you'll need whether you are a franchised or independent motorcycle dealership, there are some coverages to consider either way. Known as dealers open lot or dealers physical damage liability insurance, this coverage offers protection for the motorcycles in your inventory when it comes to collision, loss, theft, and other causes of damage named under your specific policy. Also, consider garage keepers insurance, which provides coverage in the event that a customer's motorcycle or their vehicle is damaged or stolen while under your control and possession. So, if you take a potential trade-in for a test drive, are working on a customer's motorcycle in your shop, or are storing a customer's ride, this coverage comes in handy as a much-needed layer of protection.
What are the risks of running a motorcycle dealership?
First and foremost, because your motorcycle dealership has all or most of your inventory at a single property, there are many risks involved. For example, your inventory could be stolen, vandalized, or damaged by weather, all of which could result in lost revenue or worse if you don't have coverage. Another example involves the handling of customers' motorcycles or vehicles. If you are working on a motorcycle in the repair shop at your dealership and an employee damages an expensive part, your business could be held liable. In addition, your employees can take actions that could cost you. For instance, an employee could steal a motorcycle or other property from the premises or use company credit cards for personal purchases. You should consider these risk factors when developing your insurance policy.
  Why do you need dealers open lot coverage?
Your business relies on the inventory you have, so protecting it is vital. Also known as dealers physical damage liability insurance, it helps protect your inventory from damages caused by named perils under your specific policy.
  Do you need garage keepers insurance?
If your dealership takes your customers' motorcycles under your care, custody, and control, you need this coverage in the event that their ride is stolen or damaged.
The business side of your motorcycle dealership.
While your business may be in a unique space, the insurance coverages you need to safeguard your business aren't. For instance, workers' compensation insurance offers coverage to your employees should they become injured while on the job. Commercial property insurance helps protect the buildings and assets on your property, making it an important coverage to have. And finally, cyber liability insurance is a must if you store customer information on your computer systems, which could turn into a lawsuit if that data is stolen.
Are you ready to roll with motorcycle dealership insurance? Contact us to discuss your coverage options.
Step 1

Fill out the form.

Step 2

Review your options with us.

Step 3

Get the coverage you need.
Motorcycle Dealership Insurance Quote Request
"*" indicates required fields