Moving company insurance packaged just for your business.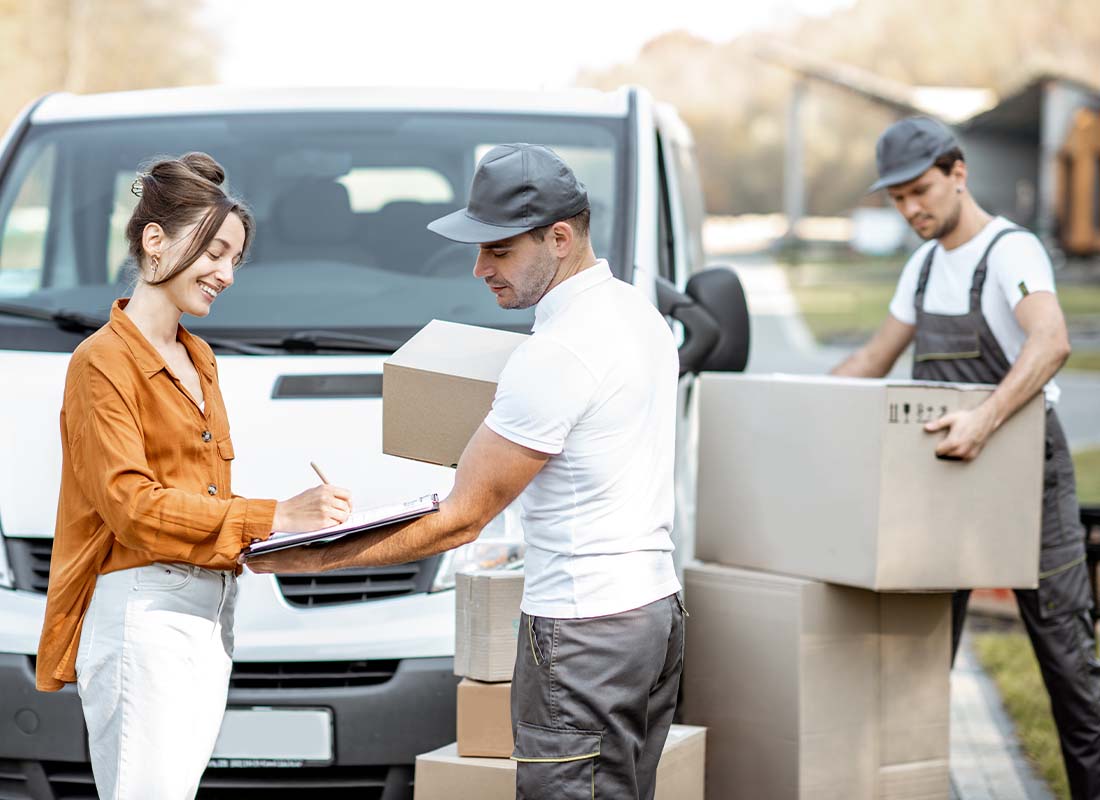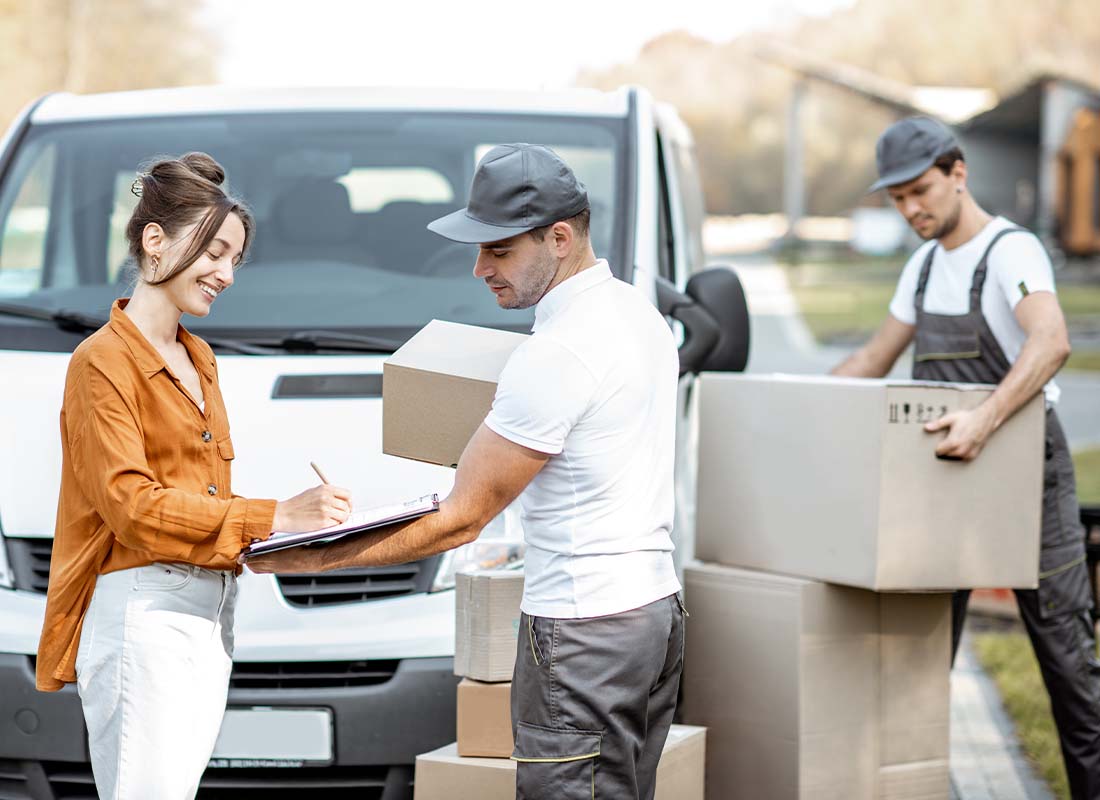 Help protect your business from point A to B with moving company insurance.
Insurance solutions for your moving company.
There are some coverages that are either required or highly beneficial to have for those in the moving industry. General liability insurance helps cover your business for things like property damage or personal injury. Things break and accidents happen all the time with moving companies, so having those incidents covered is essential. Inland marine insurance helps provide essential protection for moving companies. It may also offer coverage for the cost of items damaged while in transit. Workers' compensation insurance may provide coverage that is integral due to the physical nature of the work moving professionals perform because it helps cover medical bills for employees who are injured while on the job.
What are the risks of operating a moving company?
There are risks associated with both the items you move and your workforce. For example, an employee could trip and fall down a flight of steps, injuring themselves and damaging the items they were carrying. Without coverage, your company could be held liable for medical bills and replacement costs. Another instance involves an employee who steals from a customer. Your company could be exposed to lawsuits based on the actions of one person, and without insurance, you would need to pay for legal expenses and damages awarded. In addition, your employees could scuff up the walls of a customer's brand new home while carrying furniture or cause even more severe damage, and your insurance could help cover the costs to repair such damage. Also, if you store anyone's possessions on your property for any period of time, you'll need to consider coverage for that as well.
The coverage you need depends on your operations.
Every moving company is different, so the insurance solutions you need might not apply to another moving company. It's important to identify the areas of risk for your business so you can find the insurance coverage that fills in the gaps that leave your business exposed. If your company simply packages and moves goods from a customer's property to their vehicles, your risks would be different from a moving company that moves, transports, and delivers personal belongings. Moving companies can also range from traditional household goods all the way up to heavy machinery. The type of things you move can change the amount of coverage you may need. Also, your moving company could have an entire fleet of trucks or just have one vehicle, which needs to be covered. Here are some examples of businesses in the moving industry that may benefit from a moving company insurance policy:
Commercial Moving Company
International Moving Company
Local Moving Company
Long-Distance Moving Company
Packing Services
Pick-up and Delivery Services
Self-Service Moving Company
Truck Rental Company
The business side of owning a moving company.
While your moving company may offer unique services, it's still a business and needs to have insurance that most businesses need. For example, a commercial property insurance policy offers protection for covered events should your office or warehouse become damaged. Business interruption insurance is helpful should your company unexpectedly become unable to provide your normal services. Also, if you move things like hazardous materials, environmental insurance is essential to help cover the cost of cleanup and property damage. Cyber liability insurance offers coverage for things like data breaches and hacks, so if you take payments online or store customers' personal data on your computer systems, this is another must-have.
Are you ready to help protect your business with a moving company insurance policy? Contact us to discuss your coverage options.
Step 1

Fill out the form.

Step 2

Review your options with us.

Step 3

Get the coverage you need.
Moving Company Insurance Quote Request
"*" indicates required fields