Parcel delivery contractor insurance packs in coverage while you're on the move.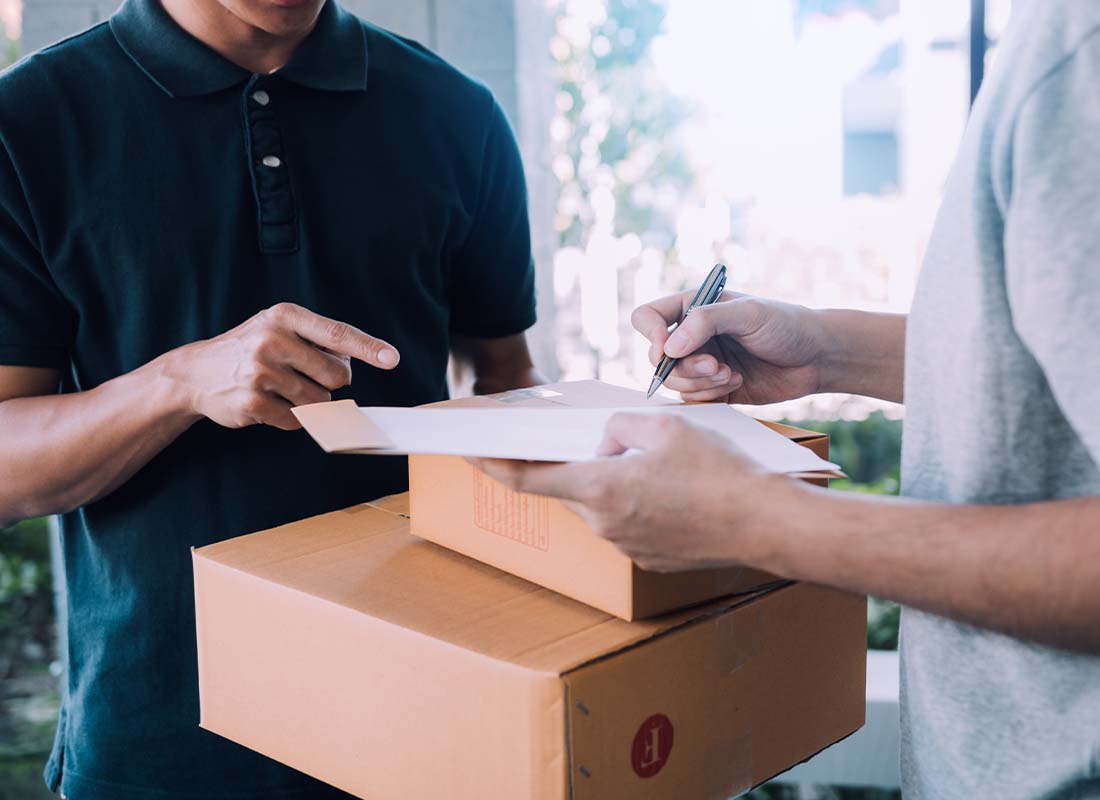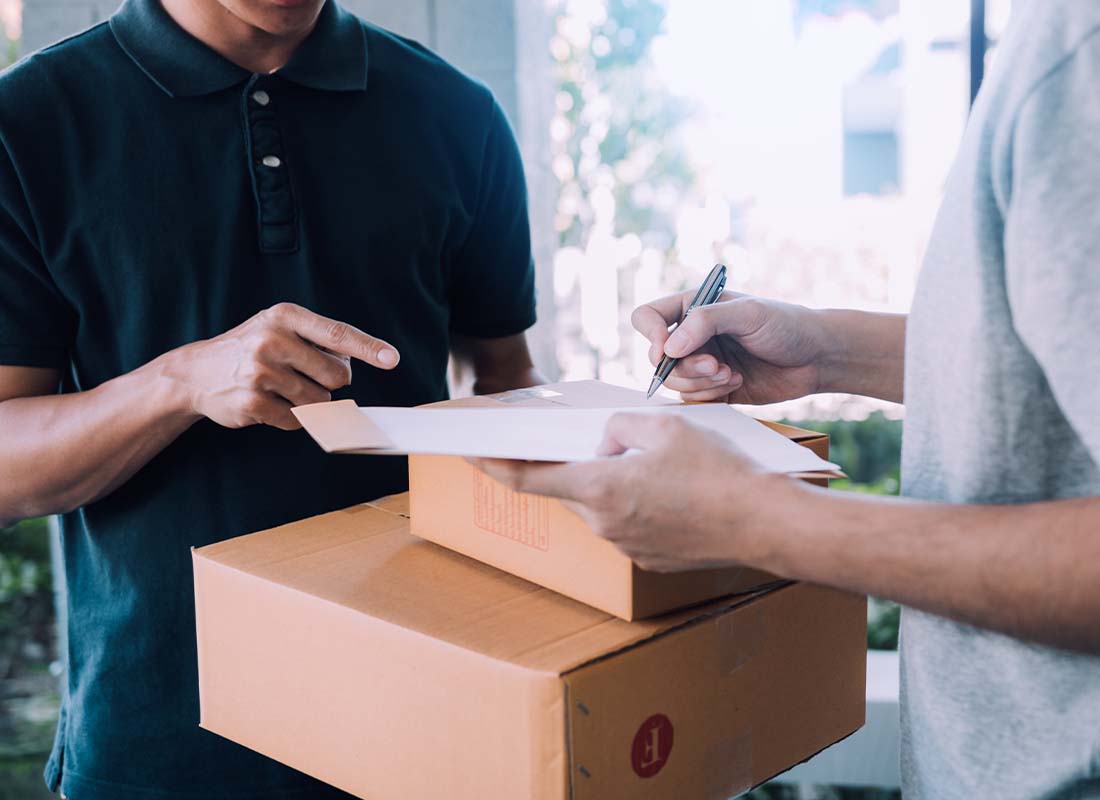 You handle the deliveries. We'll handle your parcel delivery contractor insurance.
What coverages do parcel delivery contractors need?
There are many essential coverages to any parcel delivery contractor insurance policy. Because your job primarily involves driving, business auto insurance is needed. For instance, if you were in an auto accident while on the job and only had personal auto insurance, it's not guaranteed that you would be covered. On the other hand, if you had business auto insurance coverage, you'd likely be protected. General liability insurance is needed in order to provide coverage for damage or injuries you are held responsible for. The exact coverage requirements vary from parcel delivery companies, like FedEx, UPS, and the USPS.
Risks parcel delivery contractors face while on the road.
Delivering packages quickly and efficiently is what parcel delivery contractors do best. Being on the road means the risks of being involved in an auto accident are real. If you were to get into an accident, your policy needs to provide coverage while you are on business in your own vehicle or a rented or leased vehicle. You'll also need coverage if you are running personal errands in a company-owned vehicle. Transporting packages is another risk that needs to be covered. If packages are damaged or stolen, for example, coverage such as cargo insurance may protect you and cover the replacement costs.
  What is non-trucking liability and why do you need it?
As a parcel delivery contractor, you drive your delivery vehicle for both business and personal purposes. Non-trucking liability insurance helps provide coverage if you are involved in property damage or an accident while driving for personal reasons.
Employees versus independent contractors.
As a contractor, you are not an employee of a parcel delivery company and don't have access to their benefits. However, this doesn't change the fact that you are still susceptible to injury on a daily basis. For example, if you fall while carrying a package, you will need your own workers' compensation coverage to help cover costs associated with on-the-job injuries. Another issue is if you are driving a vehicle owned by the parcel delivery company and you get into an accident while running a personal errand. Most companies take out a policy for contractors specifically to protect their business from auto claims where you are involved. It's important to know what's required by the company hiring you when selecting the types of coverage needed while avoiding just getting the bare minimum.
Are you an independent contractor looking for parcel delivery contractor insurance? Contact us to discuss your needs and coverage options.
Step 1

Fill out the form.

Step 2

Review your options with us.

Step 3

Get the coverage you need.
Parcel Delivery Contractor Insurance Quote Request
"*" indicates required fields