Classic car insurance protects your passion and most prized possession.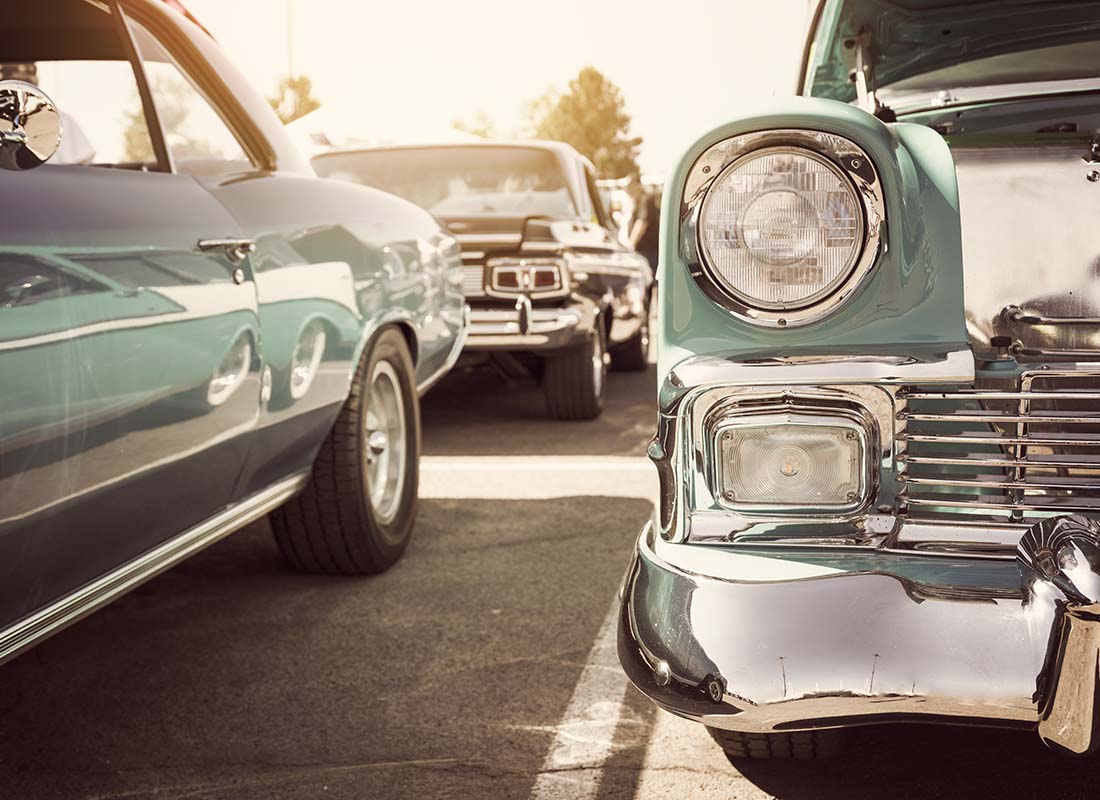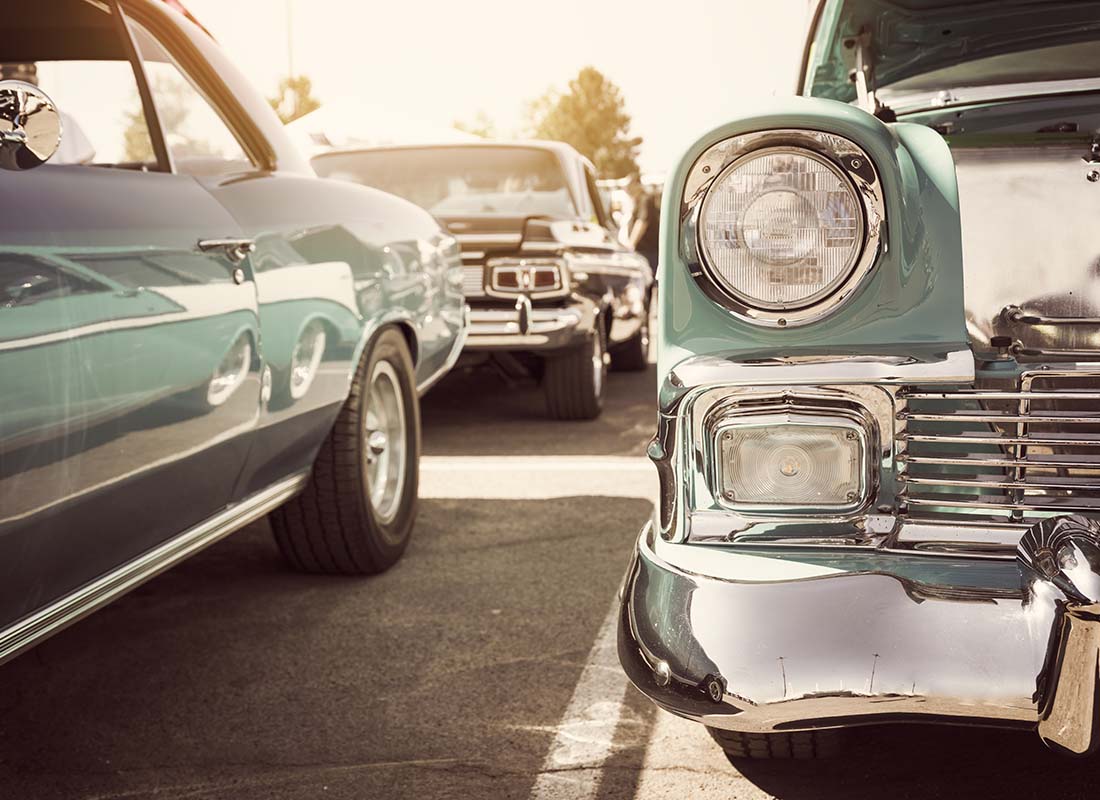 Your classic car represents your commitment of time and money. Safeguard your investment with classic car insurance.
A step above your typical car insurance.
Your classic car is special to you and that's why classic car coverage is a special category with some key differences from ordinary auto insurance policies. Each one is unique in its own right, so it's important to get an insurance policy that meets the needs of your particular vehicle and how you plan on using it. It's your investment—protect it.
Get coverage for all types of classic cars.
First, let's deal with the name. Different policies may be called classic, collector, or antique car insurance. Exactly what qualifies will depend on the insurance company, but policies usually cover cars that are not only of a certain age but have distinctive characteristics such as being particularly rare. Here are different types of classic cars that you can cover with specialty insurance:
Antique Cars (45+ Years Old)
Classic Cars (20-40 Years Old)
Exotic Cars (Rare Vehicles)
Modern Collector Cars (Special Editions)
Muscle Cars (Modified for Performance)
Race Cars (Track Vehicles)
Replica Cars (Self-Built Kits)
Vintage Cars (Built Before 1925)
Payouts are based on an agreed-upon value.
The biggest difference between classic car coverage and traditional auto insurance is that the insurance company will usually agree to a specific value of the car at the start of the policy. If the car is destroyed or damaged beyond economic repair, your payout is for the agreed-upon value, rather than looking at the market cash value of your classic car at the time of the claim. This gives you the peace of mind of knowing you'll get the agreed-upon amount with no surprises.
Coverage for authentic parts is often guaranteed.
As a car collector, you want parts that are made just for your vehicle. That's why having classic car insurance is essential, as it goes beyond traditional auto insurance when it comes to guaranteeing coverage for authentic parts. If the insurance company pays for repairs after a collision, your classic car insurance policy may guarantee to pay for necessary and authentic parts that might be excluded or exceed coverage limits with an ordinary auto insurance policy.
Covers limited use cars, not daily drivers.
When it comes to deciding if you should get classic car insurance, one thing to consider is that many policies only apply to limited usage. That could mean anything from specified (low) annual mileage, or only covering trips to exhibitions and parades rather than everyday driving. Depending on how much you drive your classic car and the policy you choose, it may fit your specific needs.
Do you own a classic car? If so, you need classic car insurance to help protect your ride and your investment. Contact us to go over the coverage options unique to your vehicle.
Step 1

Fill out the form.

Step 2

Review your options with us.

Step 3

Get the coverage you need.
Classic Car Insurance Quote Request
"*" indicates required fields