Secondary home insurance covers your home away from home.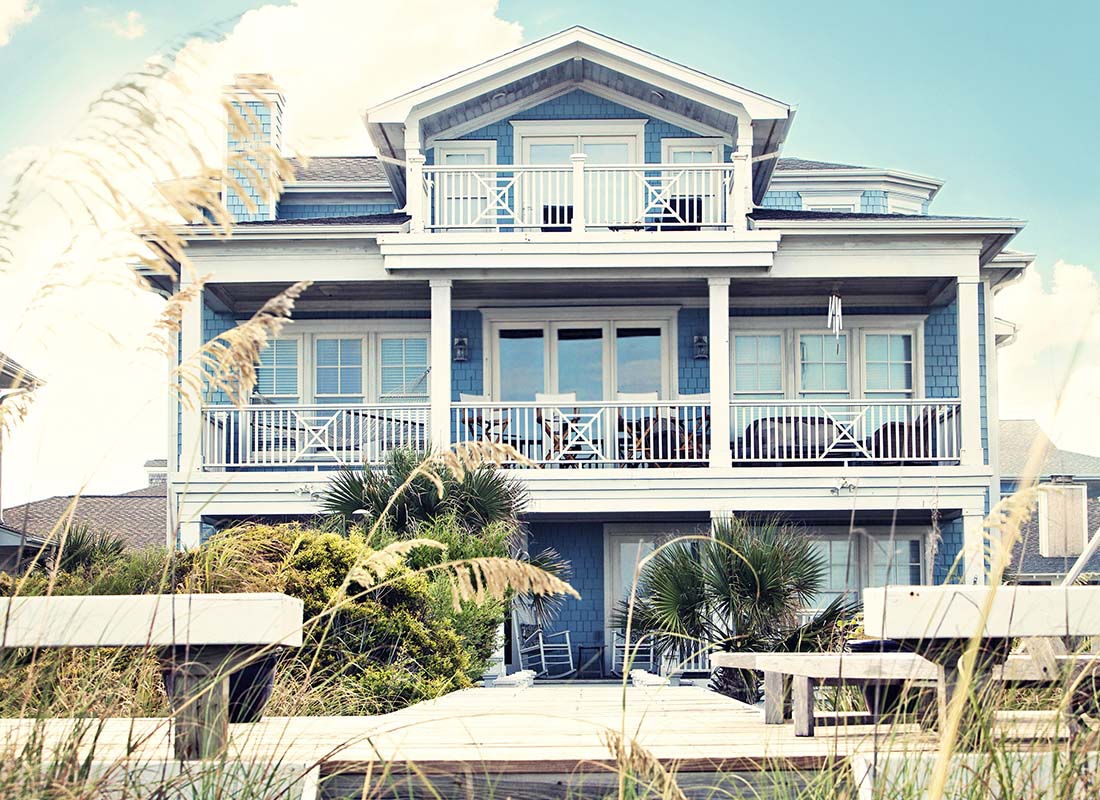 Your vacation property is an amazing getaway. Protect it with secondary home insurance.
Factors to consider when insuring a secondary home.
Your secondary home may serve as your vacation property, a summer home, or just a getaway location. Regardless, having a second home comes with unique risks. It's important to have secondary home coverage specifically designed for the unique exposures involved. Getting insurance for these types of properties can seem confusing, so here are a few basic guidelines and points to consider.
The difference between secondary and seasonal homes.
The precise definition of a seasonal and secondary home may vary from insurer to insurer, so be sure to ask us about it. Generally, there are two different types of vacation homes. A secondary home is one that you only stay in for short periods of time. A seasonal home is one where you may have a longer stay but only at particular times of the year.
  How much does it cost to insure a vacation home?
The cost of your policy may vary on a number of factors, including the type of home and its location, as well as expensive amenities and whether or not you rent your property out.
What makes it unique from your home insurance policy?
The general principles of vacation home insurance are the same as homeowners insurance. However, there are two differences. One is that a vacation home is more likely to be unattended for extended periods, increasing the risk of burglary as well as both the risk of and potential damage from fires or flooding.
Lower coverage limits overall.
Coverage limits will often be lower at a seasonal or secondary home, simply because you likely keep fewer and less valuable possessions in a vacation property, particularly when it's unattended. Because of the fact that your secondary home is at more risk and may have lower coverage limits, it might be worth taking the time to find a secondary home insurance policy that provides you with coverage specific to your needs.
Do you own another home and look to secure secondary home insurance? Contact us to go over your coverage options and guide the way.
Step 1

Fill out the form.

Step 2

Review your options with us.

Step 3

Get the coverage you need.
Secondary Home Insurance Quote Request
"*" indicates required fields